Gambling
A short history of online gambling
Summary
Online gaming with real money is undoubtedly one of the most interesting aspects of the internet worldwide. During the last few years this sector has become more popular to an increasing number of gamers, showing great potential for development, even […]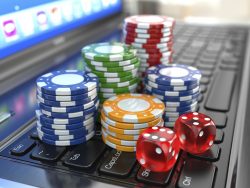 Online gaming with real money is undoubtedly one of the most interesting aspects of the internet worldwide. During the last few years this sector has become more popular to an increasing number of gamers, showing great potential for development, even today, just in the middle of the financial crisis we are experiencing.

Everything started sometime in the '90s with a totally new trend that had as a result the introduction of online gambling, in a period of time when new technology and more specifically personal computers and fast internet connections became very common to the average user. The fascinating world of online sports betting and casino games and all the events that have been organized all those years by sportsbooks and online casinos have helped the area grow even more to the point that today it is considered to be one of the most profitable business areas around the world.


Important dates


1994: The government of Barbuda and Antigua (Caribbean islands) pass a new law that allows online casinos and sportsbooks to operated legally. In addition Microgaming software is made and used by large companies in the sector that is just doing it first steps.


1995: Cryptologic is the second big company after Microgaming that begins to license its gaming software, offering more options to those seeking a trustworthy and safe platform to play online and trust their money and winnings.


1996: This year was very important for the development of online gambling, since Boss Media software is licenced for the first time and Cryptologic expands its applications. At the same time InterCasino advertises that is operates the first online casino that deals with real player money.


1998: Microgaming develops it most significant game: Cash Splash, a slot progressive jackpot slot game.


1999: The first online casino, Lesseters, based in Australia.


2000: The Australian government forbids by law the operation of all online casinos and spostbooks that were established after May 2000, making Lesseters the only legitimate online casino in the country. During the same year Gibraltar and the isle of Man begin to give online casino and sportbook licenses.


2002: The first jackpot over 1 million dollars is won by a player of Captain Cook's Casino. It was Microgaming slot game, Major Millions.


2003: Chris Moneymaker wins 2,5 million dollars in the World Series of poker. In addition, the same year Playtech begins Live Gaming.


2005: An American wins 1.96 million dollars in Gold Rally Slot, in Carnival Casino.


2006: Playtech stocks are available in the stockmarket in London. Their total value is 548 million GBP. In September the U.S. Senate approves a law against online gambling named Internet Gambling Enforcement Act (H.R.4411), forbidding American citizens to gamble online.


2008: A player from Holland wins 2,5 million dollars, the biggest sum one has ever won in an online jackpot in 32 Vegas Casino.